Douglas Hesse
The University of Betty Crocker
Principle Investigator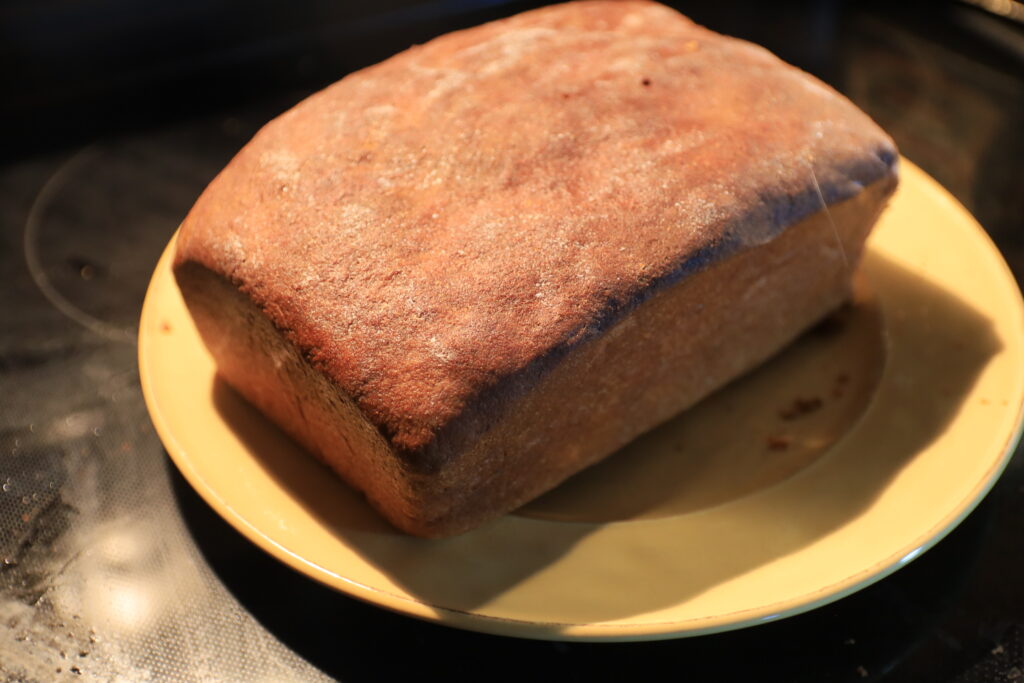 Abstract
An opportunity survey of 73-75 respondents (the author lost count) revealed that most folks grew up calling the end of a loaf of bread "the heel," although there were variations. This disappointing finding, no doubt indicating lax upbringings and/or the influences of Mayonnaise v. Miracle Whip, may derive from geographical or other factors. Or it may not. The author was too lazy to press the issue.
Funding
Are you kidding?
Conflicts of Interest
The author believes "crust" is the more honorable name; however, he swears he was impartial.
Introduction
In 1976, the author, having grown up in DeWitt, Iowa, and then a student at the University of Iowa, moved into an apartment with Dennis P. Mott, William H. Davis, and Kaj A. Jensen. There he heard Mott (Paulina, Iowa) refer to the end of a loaf of bread as "the heel," which shook his reality, as the author had understood it always as "crust." Around 2 pm on 1/15/22, the author took a loaf of wheat bread out of the office and suddenly was struck by memory of that fateful day.  Wondering just how anomalous his childhood was, the author set out to survey whomever was wasting time on Facebook on a Saturday afternoon.
Review of Literature
Yeah, right. Look up some stuff about the fight over "soda" v. "pop" and get back to me with what you found. Get a life.
Method
The author posted a single question on Facebook, around 2:30 PM MT: "Research: What did you call the end piece of a bread loaf when you were growing up?" He chose the delightful aspen tree background. Then the author went hiking around Genessee Mountain. When he came back, he was astonished to find a total of 101 comments, with 73 responses and a little cajoling. He counted the number in each category and, had he not been lazy, he'd have figured percentages and other stuff. But he was and he didn't.
Results
What do you call the end piece?
The heel 48
The crust 8
Heel or crust 4
It Depends 3
The end 5
The butt 4
The Stump 1
The Toot 1
Janice 1

Some respondents were either shiftless or bilingual (as with Sandy H. (English and Minnesotan)), referring to the piece interchangeably as "heel" or "crust." No wonder people storm the Capitol. Other respondents (see Dennis B.) had conditional names dependent on whether the bread came for a bakery or a home oven or it was store-bought, aka, Wonder Bread, aka, "you can smoosh a piece into the size of a raisin. "
Analysis
The author and about 80 separate respondents have way too much time on their hands.
Acknowledgments
King Arthur Flour. Dremel. William Wordsworth.